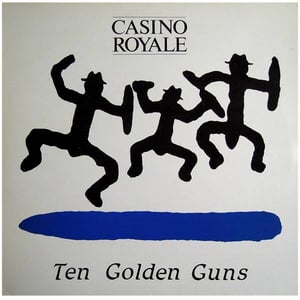 €

20.50
Vinyl faithful re-press of the famed LP that Casino Royale released in 1989 with Unicorn Records UK. Stunning original tracks and some wicked classic rock-steady covers of the like of Never Let You Go and Soon You'll Be Gone.
Ristampa in vinile super fedele della versione inglese (pubblicata da Unicorn nel 1989) di questo storico album di Casino Royale.
2-Tone Ska at its purest!!
Check it here!
Casino Royale
Unemployed Investigator
Soon You'll Be Gone
Someone Says